After years of fighting for the right to speak openly and plainly about human sexuality, Swedish sexual wellness brand LELO decided to take a different approach and create its discussion platform. And the best part is – everyone's invited to join!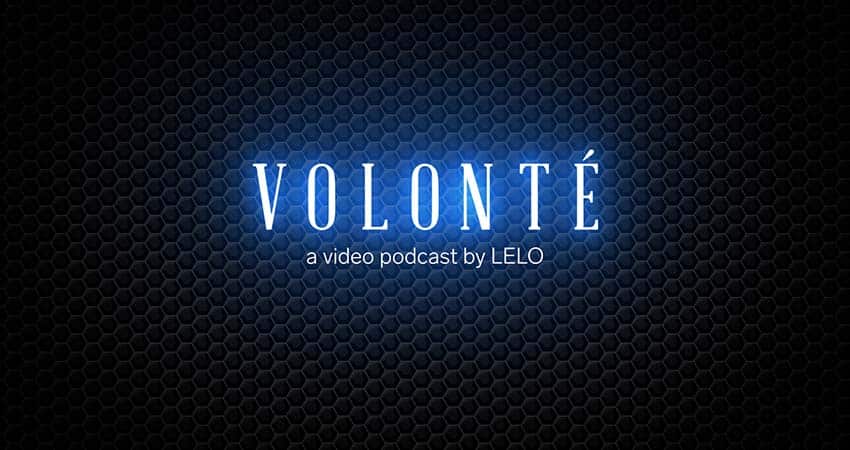 And what better way to do it than by starting their own video podcast. 
This week they are launching the very first episode of Volonté, a pleasure podcast about human nature and sexuality, where nothing is off-limits. As their Executive Producer Ivan Kralj and Copywriter Marijan Majcenović say: "Volonté is a safe place where truth and first-hand experiences intertwine with expertise and curiosity. It's a passion project turned obsession in pursuit of free speech. No holds barred. We're just seeking the truth that's already out there, but nobody is willing to talk about it". 
The project is long in the making due to the restrictions imposed by the onset of the pandemic, but that hasn't stopped a small team behind it from working tirelessly and making sure that it sees the light of day. Sara Kranjčec Jukić, LELO's Global Brand Manager and one of the initiators behind the podcast states: ''After all, the word Volonté translates to willpower, and that is exactly what is needed to get a project like this up and running. You can think of us as LELO's pleasure suicide squad, and we aren't stopping until we reach our goal.''
The concept behind Volonté is a simple one. Still, the end goal is as exquisite as it gets, aiming to initiate a lasting change in an ever-censored media environment and steer it towards a more open and sincere discussion of one of the most important topics there is – human sexuality. Each episode will cover a different topic, with various guests and experts joining the conversation in the studio or via video call. 
The show's host is Paula Brečak, a young sociologist, blogger, and SexEd expert who can't wait to see the audience's reactions when the first episode airs. "I'm very excited that we finally get to share our project with the general public, and I'm sure that our hard work is going to pay off.  After months of research and careful preparation, Volonté is finally coming out."
The Volonté crew's enthusiasm is genuinely catchy, and if only a tiny amount of it translates to the screen, we're sure they are on the brink of making a significant impact. 
The first episode, "Love and All its Forms", which covers the magical world of open relationships, airs this Thursday, with special guests Dr. Zhana, an NYU professor and LELO sexpert, and JJ, the host of the Sexie Show podcast. The episode, along with all future episodes, will be available here. You can also listen to all episodes on the official Spotify Volonte Pleasure Podcast.
---
Donna is a Volonté contributor and freelancer who lives in San Francisco with her understanding husband and not-so-understanding teenage sons. Her work has been published in The Journal of Sexology and she is currently writing a book on love languages.