You'd think that sex, love, and romance would be the most natural things for humans, but that's not always the case. These vital aspects of our lives often leave us confused. Sex ed in school often leaves people more confused than before, your parents may not have the best knowledge on love to pass down, and you're left trying to put the pieces together.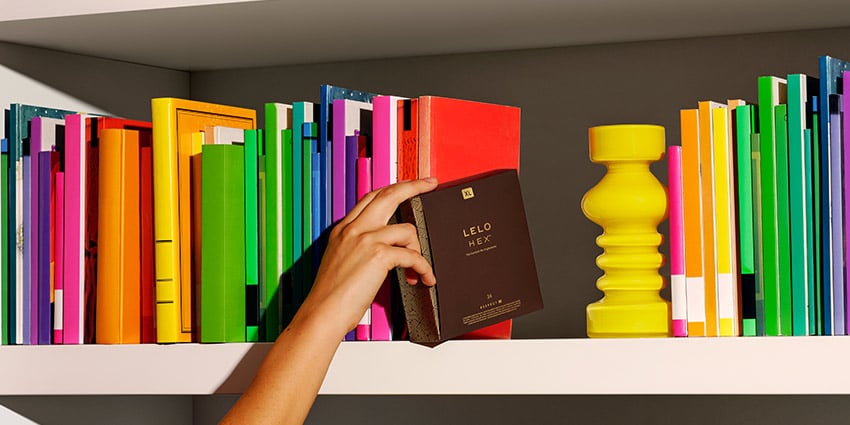 When it comes to understanding the complexities of romance, love, and sex, books are an invaluable source of wisdom. Whether you're single, dating, married, or somewhere in between, books can provide invaluable advice about the world of intimacy. There are many books that can help you answer your questions and understand the language of love, from timeless classics to modern selfhelp books. So if you're looking for the perfect book to read on the subject, check out our list of the best books on love, sex, and romance!
You should be aware that many books on self-improvement are written in a gendered manner that could offend heterosexuals and those not of the cis-gendered sexuality. We have tried to include books that offer information and insight in these books, even though many of them are still useful sources of knowledge.
Harville Hendrix – Getting the Love You Desire
Harville Hendrix and Helen LaKelly Hunt, Ph.D. have been married for over 30 years and have six children. The couple is also the founders of Imago Relationship Therapy. This therapy helps parents and couples heal. The legendary guide was created by them in 1988 and updated in 2008 with new perspectives from the authors. The book is the result of decades of experience in relationships and offers readers the chance to improve communication skills and gain insight into subconscious habits and needs. This book is a must-read for anyone looking to improve their relationships.
Women's Anatomy of Arousal: Secrets Maps to Buried Treasure by Sheri Winston
Sherin Winston, a midwife for over 30 years, has expanded her work to include sexual education. Her extensive knowledge of female anatomy is a great asset in her work. She explores and explains complex networks of erectile tissue, and uncovers new routes to pleasure. Winston's writing is poetic and humorous. She uses diagrams and visuals for discussion of female ejaculation as well as the energetics associated with arousal. Anyone interested in learning more on sex and pleasure will find her book a very useful resource.
Although the title is gendered, this book can help anyone who has sex with vulvas and those who are close to them. Get ready to dive in to this book before you head for bed. 
Come As You Are by Emily Nagoski
Emily Nagoski's book "Come As You Are" is a revolutionary exploration of female arousal. Nagoski delved into science and research to offer readers an in-depth view of the complex nature of female sexual desire. Nagoski demonstrates how important it is for sex to be positive through her use of cutting-edge science. This book is an excellent resource for anyone who wants to understand the complexities of female sexual arousal.
Anyone looking for a deeper understanding of the links between sex and women's mental and emotionally well-being will find this book a valuable resource. With its accessible and informative writing, the book dives into topics such as mood, trust, sex。
Trans/Love: Radical Sex, Love & Relationships Beyond the Gender Binary by Morty Diamond
Morty Diamond's book, Gender and Sexuality, is a fascinating exploration of gender and sexuality. It offers a raw and unique perspective on the joys and struggles of love, dating, and relationships within the gender variant community.
Morty Diamond's book examines the complex world of sex, love and dating for those who are part of the gender variant community. Morty Diamond examines the intersections of gender, sexuality with raw and honest descriptions.
Stan Tatkin's Wired for Love
Wired for Love by Dr. Stan Tatkin is a book that couples should read if they want to deepen their understanding of their relationship. Dr. Tatkin uses neuroscience, attachment theory, as well as emotional regulation to provide ten principles that can help couples connect and understand each other. This knowledge will help couples create a loving and trusting relationship.
Gary Chapman's 5 Love Languages
Over 30 years ago Dr. Gary Chapman first introduced the love languages to people. These love languages have since become one of most used tools for couples. The purpose of the book is to help people better understand their love languages and how they can best give and receive it.
Dr. Chapman outlines his love languages in his book. He explains how to use these to heal and improve your relationship and increase intimacy.
Thich Nhat Hanh: How to Love
Thich Nhat Hanh, Zen Master, died in 2021. His book, How to Love, is a testament to his wisdom. He shares his insight and wisdom into the four elements of love: understanding, compassion, deep listen, loving speech and loving speech. Thich Nhat Hanh's book, which is humorous and compassionate, helps us to understand the depths of love and how we can love more deeply.
Make Connection
Reading doesn't need to be done by yourself. You can strengthen your relationship with your partner by reading these books together. Take turns reading a chapter aloud or play an audiobook while you're on a long car ride. Don't worry if you don't have someone to read with you. Get comfortable and start reading a book for valuable information.