The Smart Wand 2 massage wand from Smart Wand is the perfect tool to make you feel luxurious and have fun. You can choose between two sizes. Medium And LargeEverybody can find the right thing.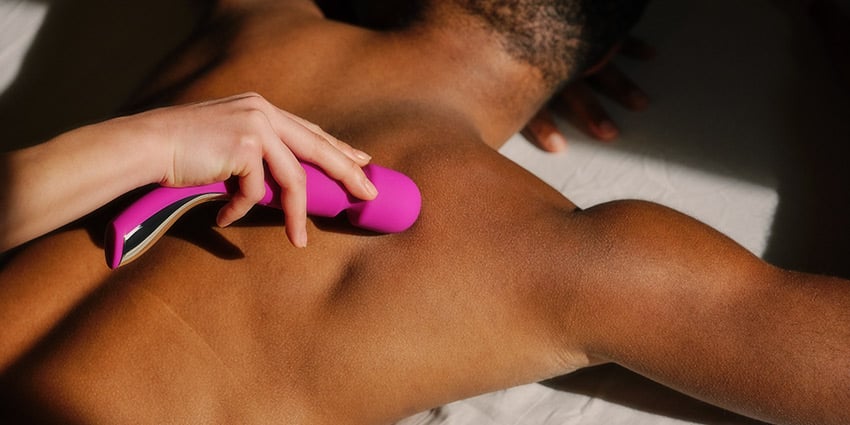 Find out why you want to choose LELO's massage wand over other toys on the market and how to use the Smart Wand 2 massage wand if you're new to this iconic toy. 
Why choose Smart Wand 2 Massage Wand?
Long-lasting charge. Smart Wand 2 Large is durable for up to four hours. You will have lots of time with it. 
100% waterproof. This massager wand has a unique design that's 100% waterproof, making it convenient to use in the bath. Smart Wand 2 is also easier to clean than other massage wands. 
It is comfortable and luxurious. Smart Wand 2 is easy to use thanks to its modern design. You will feel like a million dollars with the chic handle.
Multipurpose. Are your muscles hurting? Perhaps you are suffering from severe neck pain. Perhaps you are just looking for an intense, quick and fun orgasm. Smart Wand 2 is able to satisfy all your desires. 
How to use Smart Wand 2 Massage Wand
If you're not familiar with the magic of massage wands, then you probably don't know how to use our Smart Wand 2 massage wand. But don't worry, we have great tips to get you started:
1. Warm-up
A warm-up is always a good idea before you use a toy. Even though you may use the toy to foreplay with your partner before having intercourse, it's still a good idea to warm up beforehand. 
Get your blood pumping with your fingers, or if you're with your partner, then with theirs. It will make every sensation so much better once you're ready to bring the Smart Wand 2 into the mix, so don't rush and take your time.  
2. Mindful Play
If you're using Smart Wand 2 by yourself, then you might want to look into the tantric masturbation techniques This massager wand is ideal for slow, sensual play. 
The first point of Tantric sexSolo or partnered, the key is to be present to sensations and to practice deep breathing, rather than rushing to get to the finish. Lay down and feel the Smart Wand 2 on your entire body. Pay attention to how different vibrations feel.
You can run the massage wand head-first over your neck, shoulders and breasts. Feel the vibrations on your hands and tips of your fingers, as well as your belly and outer thighs. It will feel good, and you'll be excited about the pleasure that lies ahead. 
The same principle applies if you're using Smart Wand 2 with your partner. Let your partner explore your body with the wand, or you take control and run the vibrating wand over your partner's body, letting them experience different sensations. 
3. Kinky Play with a partner
Smart Wand 2 is great for some playful play with your partner. If you're into Edging This massage wand is also known as orgasm control and can be used to build tension. 
You can tie your partner up so that you have complete control. Next, use the wand to touch their bodies. 
If the vibrations seem too harsh or you want your partner to be more playful, put a barrier between your body and the wand. It will muffle the vibrations, and create friction with a different texture. It's a sure-fire way to drive them out of their mind. 
Or, you can let your partner have control over your orgasms. You can let them tie you up, and they can use the Smart Wand 2 by themselves or with other toys to have orgasms. Smart Wand 2 is the perfect tool to satisfy every pleasure dom. 
4. Try out different positions
Smart Wand 2 is a fun toy that can be used with a partner to enhance your sex experience. You can also use the massage wand in many different positions. 
When you're in the Missionary, slip the wand between your bodies, letting it rest over your clit. Smart Wand 2 is slim enough to be held in place by a comfortable handle. Every time your partner thrusts, you'll get the added stimulation for intense full-body orgasms. 
If you're a fan of the Doggy position, then there are two variations you want to try. You can start by getting on your all fours on the mattress. When your partner enters from behind, you can have them hold the wand close to your clit. Or, you can hold it in your hand. 
A second option is to place a few pillows underneath your belly so you can lean against them. Next, take the Smart Wand 2 with you and place it against the pillows. Your clit should be against the pillow.
When your partner penetrates you from behind, you'll be grinding your clit against the toy, getting the best of both worlds. 
5. Keep Moving
You can lose the vibrations from the massage wand vibrations if you hold the toy too long. Your clit may become numb. Not to worry, though — it's not something that'll last long, and once you take a break, the sensations will return. 
To avoid any feelings of numbness when you're using the Smart Wand 2, move the wand around from your clit to your vagina and back again. Rub the toy on your body. You will feel the vibrations all over your body, not just on the clit. 
If you're warmed up enough, you can even try inserting the head inside your vagina, seeing whether you enjoy shallow penetration. The Smart Wand 2 is best used when you want to feel maximum pleasure and zero numbness. 
How to Care for Your Smart Wand 2 Massage Wand
Because Smart Want 2 is 100% waterproof, it's very easy to clean. Use the LELO Toy Cleaner to clean the toy after you're done using it. Warm water and antibacterial soap are also good options. Dry it thoroughly before placing it in the satin pouch provided with the toy. 
Before using Smart Want 2 for the first time, don't forget to charge it for 2.5 hours if you're using the Large version and 2 hours if you're using the Medium. 
Also, when you're choosing the lube to use with your Smart Wand 2, stick with water-based lubricants to prevent the silicone of the toy from becoming permanently sticky. 
---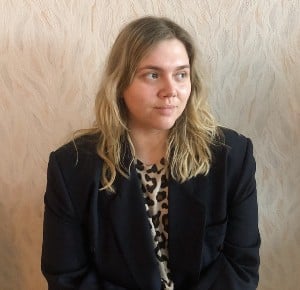 Karolina Wilde works as a writer about sexual wellness. Her work has been published by The Ascent and P.S. Her work has been published on The Ascent, P.S. She can be found podcasting, reading or creating TikTok videos during her spare time.