THE STORY SO FAR – London, the mid-1970s.
From the moment I set eyes on Justine, I just knew I had to have her (and I was far from alone in my pursuit of her). For months she resisted my advances, insisting she was saving herself for the right man. But in the end, she yielded up her virginity rather willingly and in time decided she wanted to experience sex with other men, as many as possible. So, we began to see less of each other at around the time I had taken up with Mansoura, an enigmatic Iranian lawyer who lived in the flat upstairs.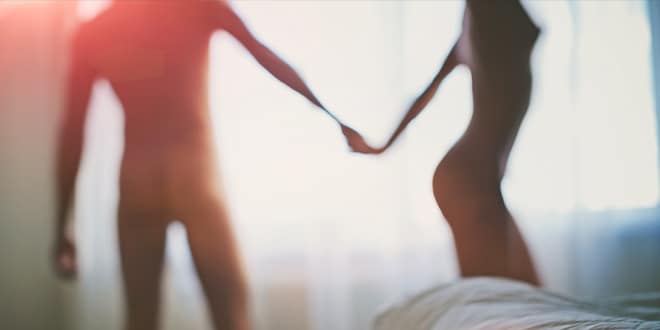 Some time later, I met Justine at the front door of the house in Tufnell Park just as I was about to ring the bell for the top floor flat.
"Hi, "she smiled. "It's all right, I'll let you in."
"Thanks."
As I followed her up the stairs, I admired her tight arse, constrained by a straight skirt. A flicker of the old desire came over me.
We reached the first floor and I asked, "So, how are you doing?"
"Oh, could be better."
"Oh?"
"Yeah… Got time for a drink?"
"We-ell…"
"For an old friend?" Justine grinned coyly.
"Oh, all right, then, go on. I'm a bit early, anyway."
"Lucky for me, wine or beer?"
"Wine, please, what have you got?"
"Ah. Valpolicella up here and there's a bottle of white in the fridge. Not sure what it is, though."
Probably Liebfraumilch or Lutomar Riesling, I thought. "I'll stick with the red, thanks," I smiled.
"You're here for Miss Persia upstairs, I suppose?"
"Correct."
"I'm happy for you."
"What about you?"
"Oh, you know…" And, unexpectedly, she started to sob.
"Hey, what's the matter?" I asked, instinctively wrapping my arms around her shoulders.
"I'm going to get thrown off my course."
"Why?"
"I failed my exams."
"What, all of them?"
"Well, I did just about OK in Classical Mythology, but I bombed in Greek and Roman History and screwed up Greek and Roman Civilisation, as well as Drama, Literature and Philosophy."
"Why was that? Too preoccupied?" I smiled.
She sniggered. "I just couldn't concentrate on revising."
"But you'll have a chance for resits, though, right?"
"Yeah, if I bother."
"What will you do if you don't?"
"Get a job, I suppose."
"What as?"
"I don't know, in a museum. If not, I can always go on the game, can't I?"  she laughed. "Think about it, all that sex and getting paid for it, too." She grimaced and shook her head, "Ugh, horrible thought. Anyway, how's it all going with you and Miss Persia?"
"Fine. Nothing serious. We just see each other now and again."
"For sex?"
"That as well."
"How is she? Is it good? Better than me?"
"My darling, no-one could ever be better than you."
"….is the right answer." She moved towards me, saying, "And so you win tonight's star prize…" She straddled my lap and I could feel her cunt through the fabric of my jeans, "which is… me!" she laughed. And gyrated on my groin.
"Do you think I deserve a prize like that?"
"Oh, I think so. You broke me in and made me realise how much I love sex." She threw her arms around my neck and kissed me on the mouth, then slid to her knees, undid my belt, unzipped my jeans, pulled them down and slid my pants to my knees.
"Ummm," she said and gripped the bottom of my now stiff cock, squeezed, then covered it with her mouth.
"Oh shit, that's good," I said
"You taught me well," she whispered, her mouth still around my prick.
She released it and said, "Just let me look at it, remind myself of what I used to have. You know, you've still got the nicest one I've ever had. And the first, of course. As well as the biggest."
"Had a lot lately, have you?"
"A few, yeah. I'm doing OK."
By now, I was totally aroused, and she bent down and licked the end. "Right, come on let's get naked."
She stood up, unzipped the back of the dark blue skirt, let it fall to the floor and stepped out of it, revealing a pair of skimpy red knickers I knew well and then lifted her T-shirt over her head, unclasped her red lace bra and let her perky little tits free.
"Go on, your turn."
I took my shirt off, stepped out of the jeans and pants already on the floor.
"Take my knickers off for me, would you, while you're down there."
"With pleasure."
I put a thumb in each side of the waistband, slipped them down and pushed my nose into her bush, savouring the talcum powder freshness I had always loved.
"Right this is us, then. Just like old times, eh?"
I was breathing heavily and stood up, turned her around and bent her over the chair, slid my hands between her legs and spread them apart.
"It's OK, you don't need a johnny, I'm on the pill now."
"All in good time," I grunted and went down on my knees behind her and pushed my face between her thighs, slid my tongue inside her and on to her clit, slipping my finger into her arsehole, which I knew she loved.
"Ooooh God, you bastard, you remember…"
As I licked her gently, I pressed my nose into her cunt, and suddenly a thousand memories flooded in. The sweet perfumed slit and the salty taste of her with a hint of sweat and her juices combined in a moment of evocation of the past, like the effect of a Proustian madeleine.
All the moments we shared flashed before my eyes, the places we had made love; under an overcoat in Regent's Park in broad daylight, under a rug during the open air evening concert at Kenwood House (I still get aroused every time I hear the melody from Beethoven's Pastoral Symphony), up against a tree on Parliament Hill Fields, late at night on the platform at Tufnell Park tube station, when there was no-one else around, under Hammersmith flyover after the Bruce Springsteen concert. Or the cottage we shared with Mick and Rebecca in Cornwall, then the mundane pleasures of Saturday night sex after pork kebabs and The Prisoner on late night TV.
"Ooooh, woooo," she moaned, "you haven't forgotten how…" her breathing became heavier and suddenly she froze and squealed, "Yes, yes, yes….. ohhh yeeeesss" and collapsed forward.
The sight of her, slumped over the chair, helpless, legs apart, her pink cunt open, aroused me to a full erection and she murmured as I ran my finger the length of her damp slit, "Yes, go on."
And before I knew it, my cock was inside her, held by that sweet familiar cunt.
"Ummm, Oh, wow, I've missed that. Welcome back," she whispered.
The blood was pounding in my ears with excitement as she groaned with every thrust deeper into her, and before long, I was unable to hold back any longer and shot into her, frozen with ecstasy as I did so.
I pulled out and she stood up, pushed me down into the armchair and sat herself on my lap, kissed me and said, "Hey, that was niiiicce. That doesn't happen very often."
"How so?"
"Oh, it's usually just in and out in a heated rush, all over in a moment or two."
"That's a bit sad."
"No, not really. I'm actually quite enjoying it. Every dick is different, shape, size, thickness, long, short, thick or slender, colour, circumcised or uncircumcised, dark, pale, soft, silky skin or rough with throbbing veins standing out. But it's what the guy can do with it. It's surprising how good it is to be fucked by a small prick if he uses it right and how disappointing it is when a bloke with a big one has no imagination beyond plunging it in as deep as it will go. Every one is a new adventure. And you never know what you're getting until he gets his pants off. By which time it's too late to back out if you're not sure you really want to anymore, but then I usually just give him a quick wank and it's over with. It's amazing how many blokes can't hold back for very long."
"That's a tribute to your dexterity," I smiled.
"Oh shut up, you," she punched me on the shoulder. "Still, I suppose it must be the same with girls, yeah? Their cunts, aren't they all different?"
"Every single one. Hairy, trim, tidy, bushy, pink lips protruding, or concealed, tight or loose, dripping wet or slightly dry, and no two women have the same colour or texture pubic hair."
"How does mine rate, then?"
"There'll never be one like yours for me. I think you can safely say that you have the sweetest cunt I'll ever know, no matter what."
"Thank you." She kissed me on the lips. "That's a nice thing to say."
"And true. So, are you enjoying your exploration of men below the waist?"
"Loving it.  I'm getting all the experience I need now for when I'm old. And I'll meet someone one day and we'll get married and have a family and he'll have no idea about my dirty little life and times before I knew him." She laughed, a slightly bitter laugh. "Still, my darling, there's never been a prick like yours for me."
I drew her soft naked body closer.
"So, do you think I'm just another good girl gone bad, then?"
"Well…"
"…or, based on recent evidence, am I a bad girl who comes good?" And she laughed a smutty little laugh at her own bon mot.
I kissed her on the mouth and pushed my tongue between her lips and she began breathing heavily. She then gripped my cock in her right hand and squeezed. "Once more for old time's sake, then?" she breathed.
"I think with your help, I might just about manage it."
"Liar," she grinned, feeling the swelling of my prick in her hand. "Well, do you want to or not? Simple question."
"You bet I do."
She stood up, dropped on to her back on the bed, legs wide apart. I lied down between them and she lifted her knees, wrapping them over my shoulders as she pulled my cock towards her. I entered her gently and pushed all the way in.
I rode her slowly then could control myself no longer and began to get carried away and shot right into her with a long drawn-out groan.
When I collapsed on top of her, she said, "Hey, do you realise this is the first time you've been up me without a rubber on? How did it feel?"
"Wet," I laughed.
"Yeah. Nice, eh?"
"Oh yeah, definitely."
As I pulled out of her, the front door slammed and we heard footsteps running up the stairs to the second floor.
"That'll be for you, I expect. Miss Persia, no doubt. You'd better be running along, darling, don't want to keep her waiting."
I pulled my clothes on and as I did so, Justine said, "Well, that was fun. And at least I know what you won't be getting up to tonight."
"You'd be surprised, that was just for starters, a nice tasty appetizer. Now I'm going up there for a full Persian spread."
She laughed and said, "You bastard, you always were. But, still, let's do it again, soon, shall we?"
"Whenever you like. I'll never say no."
"Oh, and by the way, you might want to wash your face before you leave. You wouldn't want to go up there with the smell of my cunt on you, now, would you?"
---
Pietro Vannucci is the nom de plume of an English-language writer and journalist based in Paris, who has filed from more than 20 countries around the world.. For Old Time's Sake? is an extract from a novella-in-progress, Depravity, his first foray into the realm of erotic literature.